The best way to get information to stakeholders, staff, and customers about upcoming changes in the company is through corporate videos. If too much information is written on the page, people will eventually begin to skim instead of focusing on every word. Information gets lost that way.
Corporate videos allow you to inform everyone involved in the success of your company in engaging, entertaining ways, and they save you money.
Inform
You can send out emails with as much information as you want, but if an email is packed with too much text, readers will lose interest, which means valuable information is ignored or not properly received. Creating corporate videos is an efficient way of relaying messages to individuals and entire teams to make sure everyone stays informed, no matter what the new changes are. 
If you are new to the company, create a video in which you not only introduce yourself but also explain what you bring to the table and how you envision helping the business thrive. You do not have to get too personal with your introduction, but give people a sense of who you are and why you are a valuable addition to the team. 
Maybe the company has decided to enforce new rules and regulations. According to Hubspot, having a video in your email increases click rates by 300%. Attach a video to make sure the information reaches as many people as possible. Last thing you want is for someone to get in trouble while at work, which would reflect badly on the business.
Say your business is offering brand new services and/or products. Get people excited for these by creating videos and commercials showcasing your new offers. It will help convert clicks to customers online, and it will get your staff excited for new business. Plus, if the company decided to provide these new offers based on feedback from staff, customers, and stakeholders, they will appreciate the fact that you took their feedback into consideration and acted accordingly. If your business offers new products and services, make sure to send out corporate training videos. By providing recorded training sessions, staff members can revisit the training whenever necessary to make sure they do not get hurt on the job or misinform others. 
Engage and Entertain
Videos make people pay attention thanks to sound and gestures. Create corporate videos to make people feel involved and valued in the company. Encourage interactions.
Videos are more personal than sending mass emails filled with text because they show you are invested in your business and its success. Whether it be your humor, confidence, or sincerity that gets through to people, it shows you care. Staff members will try harder to make your vision happen, or it will influence customers to help your business.
Recording and sending out a video or launching a commercial are not your only options. Another way to inform people is by creating live stream videos. Interactions are not only immediate but also encouraged. Allowing people to communicate with you – even from miles away – shows you care and value their opinion. Also, there is always the option to record live stream videos so they can be used later.
Regardless of whether you film a video or start a live stream session, always include a call-to-action. It is a great way to receive free feedback from staff, stakeholders, and customers. You learn what works in your marketing strategy, and what needs to be improved. 
A video does not have to be filled with action and special effects to be entertaining. As long as they are well-crafted, professional corporate videos allow you to convey information in an entertaining and engaging manner. The more viewers pay attention, the more information they retain.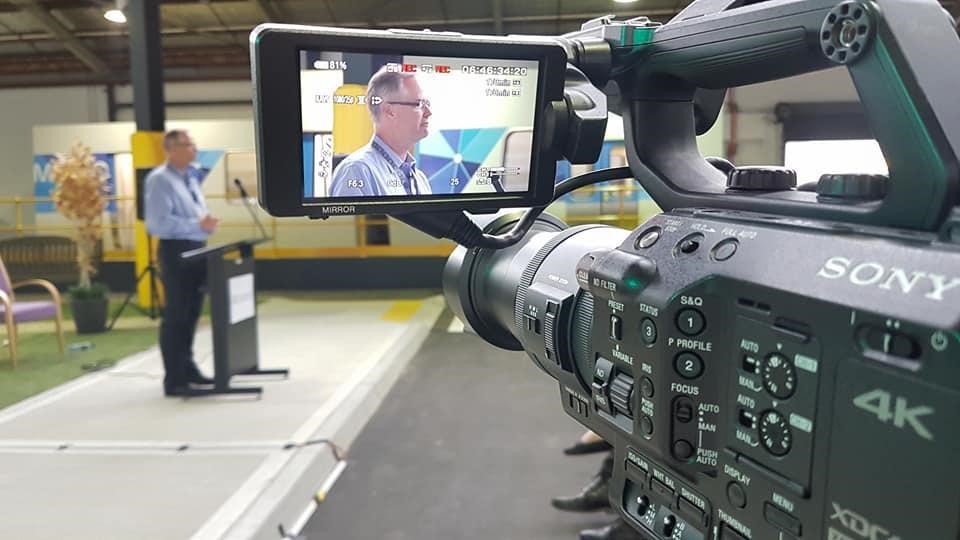 Saves You Money
Travel is one of the first things to get cut when a business reevaluates its finances. The good thing about corporate videos is that you do not have to worry about travel expenses. You can do everything right from your current location. Just create the video and send it out via email, intranet, website, or social media (depending on who the intended receivers are).
Instead of traveling to different locations for meetings to discuss new developments, you can either record a video or do a live stream session (which can also be recorded for future purposes). It is the same with corporate training videos. Film yourself – or someone else – doing the training and send it out. This will allow people to access it when necessary, in case they missed something or need a refresher.  
In Conclusion
Corporate videos are useful resources that can be used to propel your company ahead of your competition. They are efficient, entertaining, and engaging ways of making sure information is relayed quickly and accurately. That applies to promotional advertisements, corporate training videos, testimonials, social media content, and so much more. 
Visual Production Agency is here to help you. With over 15 years of experience working with some of Melbourne's high-profile companies, our professional team can create broadcast-quality corporate videos that fit your needs and budget, while following brand guidelines and regulations. Check out our website (www.visualproduction.com.au) or give us a call (03 9351 0002) for more information or to get the video-making process started.