Dubai, UAE. November 20, 2023 / Mediamark Digital /
In the heart of Dubai, at the prestigious Address Marina Hotel, the HR Leaders Conference 2023 is currently underway, setting the stage for an extraordinary gathering of senior HR professionals. Since 2013, the HR Leaders Conference has been a trusted partner in delivering exceptional events, and this year is proving to be no exception.
The conference organizers, with a wealth of experience in events and marketing, have unleashed a dynamic hybrid model that seamlessly blends in-person and virtual experiences. This innovative approach ensures that HR professionals from diverse industry sectors can participate and benefit from the wealth of knowledge being shared.
A Tapestry of Engaging Speeches and Discussions
As the conference unfolds, attendees are treated to a tapestry of engaging speeches and discussions. The peer-to-peer exchanges are in full swing, with professionals sharing best practices, generating insightful content, and fostering a collaborative learning environment. The agenda is packed with relevant and timely topics, addressing the current trends shaping the HR landscape.
Delegates are immersing themselves in thought-provoking seminars and round tables, where industry-leading speakers are delivering insights that challenge and inspire. The atmosphere is charged with the excitement of learning and the anticipation of groundbreaking ideas that will shape the future of HR.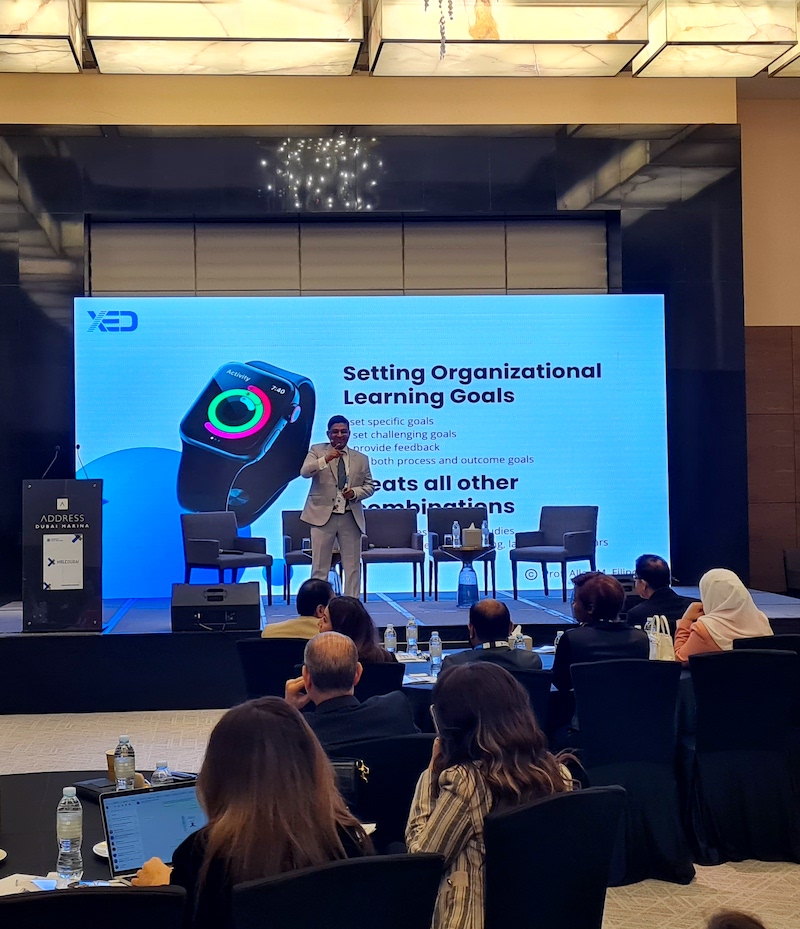 Networking Extravaganza
The networking opportunities at the HR Leaders Conference are unparalleled. Attendees are forging connections with specialists, solution providers, and fellow HR professionals, expanding their networks and fostering collaboration. Pre-qualified, pre-arranged one-on-one business meetings are providing a platform for meaningful conversations and potential partnerships.
A highlight of the ongoing conference is the thought leadership sessions, where select delegates have the opportunity to showcase their expertise. These sessions not only provide valuable insights but also leave a lasting impression on the entire delegation, contributing to the overall richness of the conference.
Event Brilliance in Action
The event's robust format is evident in the seamless organization and execution. Attendees have full access to the event management system, enhancing their overall experience and ensuring they make the most of every moment at the HR Leaders Conference.
The post Unlocking Excellence in HR: The HR Leaders Conference 2023 Dubai first appeared on .
Information contained on this page is provided by an independent third-party content provider. eTrendystock make no warranties or representations in connection therewith. If you are affiliated with this page and would like it removed please email at [email protected]