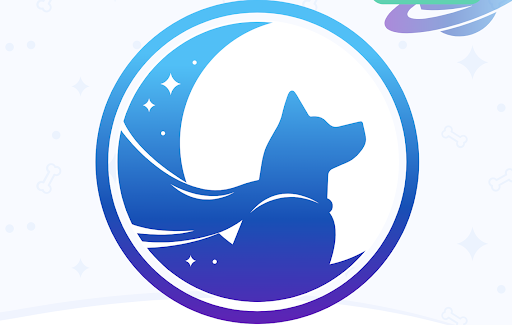 PARK token or $PARK is the first dog token with a true deflationary tax rate system that rewards holders and allows them to support their dog communities. They will be launching an IDO token on March 28 so join their pre-sale now while you're still early. 
The project allows users to access a cross-chain decentralized platform called Dog Park, where they can invest their dog tokens into Prize-Linked Savings Accounts and earn big rewards. In doing so, they will be able to strengthen their token's origin communities. Users can enter the Dog Park and stake an appropriate token into the associated Park, earning a percentage of the interest.
For example, if a user deposits Shiba Inu inside the Shiba Park, they can claim weekly rewards based on the amount of Shiba they have staked and the time it has been staked. Similarly, if one stakes DOGE in the Dogecoin Park, they will earn interest each week.
What is $PARK?
$PARK is the native token of Park Token, a dog-themed token that gives steady returns and allows anyone to reach the moon. It is a BEP20 token that rewards users and continually grow through deflationary techniques and buy-back mechanisms. The PARK token has a limited supply of 4 billion tokens, and half of that will be burned at launch (2B). This will reduce the circulating supply and positively impact the token's price.
In addition, the project team has created a deflationary tax system to help guide the token to the moon. Too many projects have failed after the initial hype dies down due to a lack of long-term trading volume, which often hinders further development and potential reinvestment.
For Park Token, the deflationary tax rate system ensures that tax is collected on every transaction and redistributed to different operations and as rewards to holders. This reinvesting will increase awareness of the project and attract new investors while ensuring $PARK does not rely solely on volume. The distribution of tax will be as follows:
Passive Reflections: 4% of every transaction with PARK goes to holders. This means that just by holding PARK, you'll see your tokens increase each day.
Operational Support: 3% of every transaction with PARK goes to the developer wallet. This is used for marketing, growth, and supporting our engineers. Every 6 months this tax reduces by 0.5% until it reaches 1%.
Liquidity Boost: 2% of every transaction is used to bolster the liquidity pool and decrease volatility. This means PARK will steadily grow in value over time.
Anti-Whale: All transactions are limited to 0.1% of the total supply in order to prevent big wallet holders from price manipulation.
PARK Staking Rewards
$PARK investment portfolio is made up of tokens staked in the Dog Park by users. These funds are automatically invested in yield-bearing accounts every week, with any realized interests distributed to the community as follows:
Prize Winner: The largest sum of the interest is used to give a massive payout to five randomly selected users that are staked in each Park. The more a user has staked, the greater the chances of winning. This reward is always paid in the Park's token. For example, Shiba Park pays its winners in Shiba Inu.
Token Burns: Each week, a portion of the interest is used to burn the respective Park's token. This means that tokens with a large circulating supply will reduce over time, thereby helping your entire dog community.
Stable Rewards: Each week, all stakers in the Dog Park will receive stable rewards paid in BUSD. Since BUSD's price is relatively stable, you can rest assured that your payouts will be fairly accurate and predictable.
Keep Your Investment: Dog Park is a "no-loss" protocol meaning you get to keep your investment even if you don't win the huge prize. There's no risk to you. Also, you can withdraw your funds at any time.
Reach the Moon with Park Token
By providing investment options for crypto dog tokens through a Dapp, Park Token enables users to invest and earn big while strengthening their token communities. The Park Token has just started its journey and will begin token sales on March 28, 2022. You're still early so be a part of it now before you get left out because this project is going to the moon!
To learn more about Park Token, visit: https://www.parktoken.com
Twitter: https://twitter.com/theparktoken
Discord: https://discord.gg/kSYYGh6KU2