LA, California, 17th Nov 2021, ZEXPRWIRE, Ontario Phoenix is also known as Phoenix Balmain has lived in many places such as Los Angeles California, Las Vegas Nevada, Phoenix Arizona with his hometown being Des Moines Iowa also where he currently resides.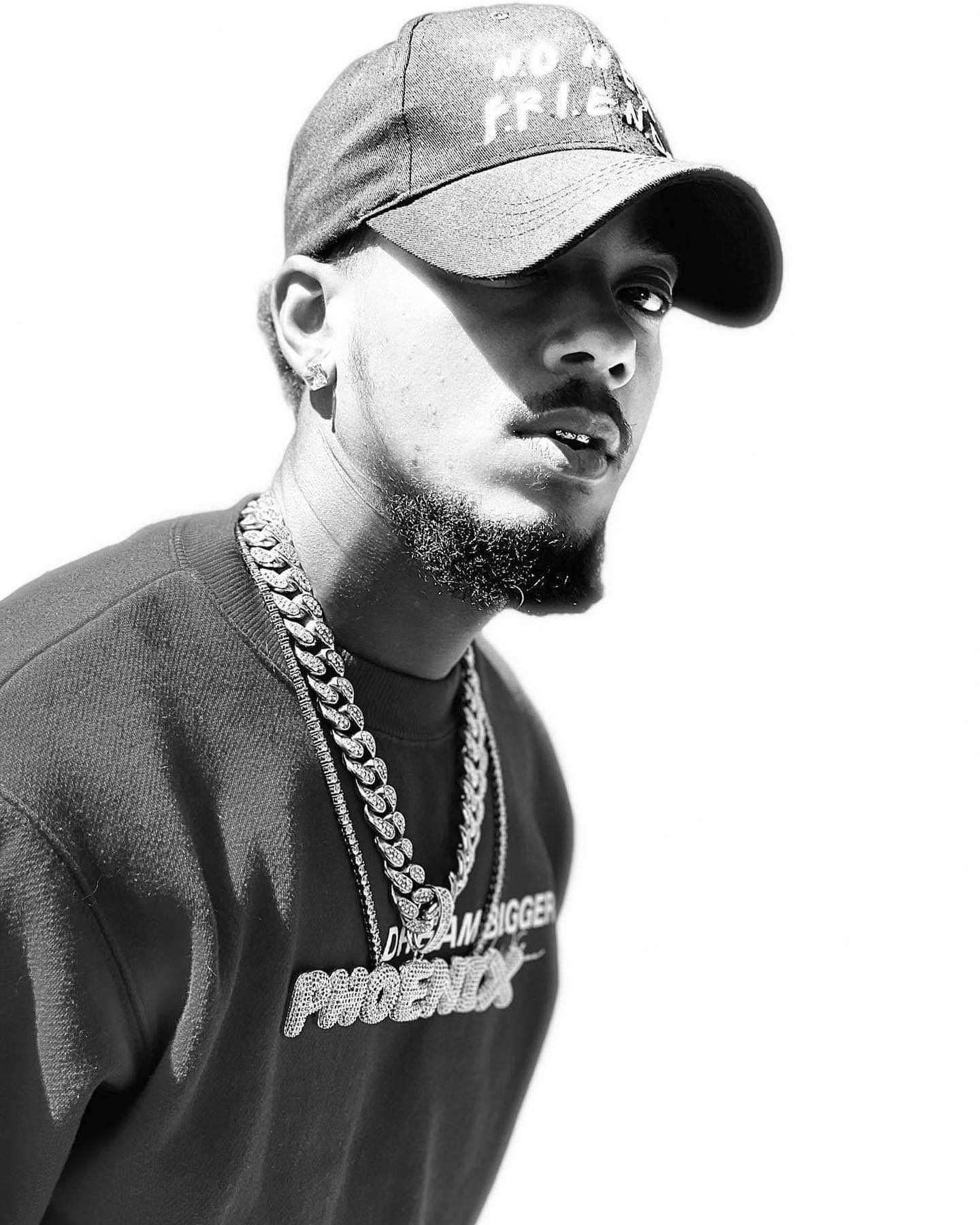 He is born from the Clark family a very well known family for crime, drugs and murder in Des Moines Iowa. His great uncle Alf Freddie Clark who is currently serving life with no parole wrote a book about his family called "Satans Mask" which has sold over millions of dollars in copies! If you want to learn more about him and his family I would definitely take a dive into that book!
Artist Who Inspired Him are Biggie Smalls, Nipsey Hussle, Drake, Bryson Tiller, Gucci Mane, J Cole, Hopsin, Durk & many more! His music label Show No Fear Entertainment was LLCd in 2014! He also has major features with K Camp, Kirko Bangz & new one recently with Mak Sauce called "RedRoad (FinBall) also featured on his newest album "Think It's A Game" now available on all music platforms! He also has a song on the album called "I Pray" that is definitely dope radio play!
He's opened up for Twisted Insane, Da Mafia Six, Twista, Lil Wyte and more as well! With his music in rotation on a few radio stations in states such as Chicago, Atlanta, Dallas and NYC and some of his music being played in different clubs.. There is now word that he is planning a mini tour for 2022!
Ontario Phoenix is much more than an music artist or "rapper" though. He has multiple clothing lines out such as Money Krazy Clothing, Guap Loco Clothing, Join The Wave Or Drown In It Clothing, his label Show No Fear Entertainment (SNF) Clothing and we've heard he has 4 new clothing lines currently in the works!
He also is a talented tattoo artist! He started free hand tatting in 2012. Since then he has worked his way up and perfected his craft! He also has a Facebook tattoo business page called Fearless Tattoos! That is where he has photos of work on his past clients.
But he doesn't stop there! He also is a boxer and does side mechanic work for extra money. Ontario Phoenix is a man of many talents and is a very gifted individual!
Ontario Phoenix aka Phoenix Balmain is also known in the LBGT community and competes and walks in ballroom. He is apart of The Haus Of Balmain, who was recently on the show Legendary aired on HBO Max! With Megan Thee Stallion as one of the judges. Season 1 The Haus Of Balmain won $100,000!!
Ontario Phoenix travels to different states to compete in balls against others. His category is transman realness! YES he is transman, and his goal is to be the first transman to blow up in the music industry!
He is definitely next up, from his versatile music, variety of clothing lines, many talents & currently going viral on Spotify! I promise you want to check him out now and be one of the first to become a fan of this rising star!
https://open.spotify.com/artist/7nw2Qgl4CIWTPYN8oNhuQK?si=EAjxclZWQweqiSECdgMRNQ
https://open.spotify.com/album/4tN3b6Db8nTH6vScSzHeyn?si=Ps0ETHAgQg6Sr5Y9XRhNdg
https://instagram.com/ontariophoenix?utm_medium=copy_link
The post Ontario Phoenix Also Known as Phoenix Balmain Is a Rapper on the Rise From Des Moines Iowa appeared first on Zex PR Wire.