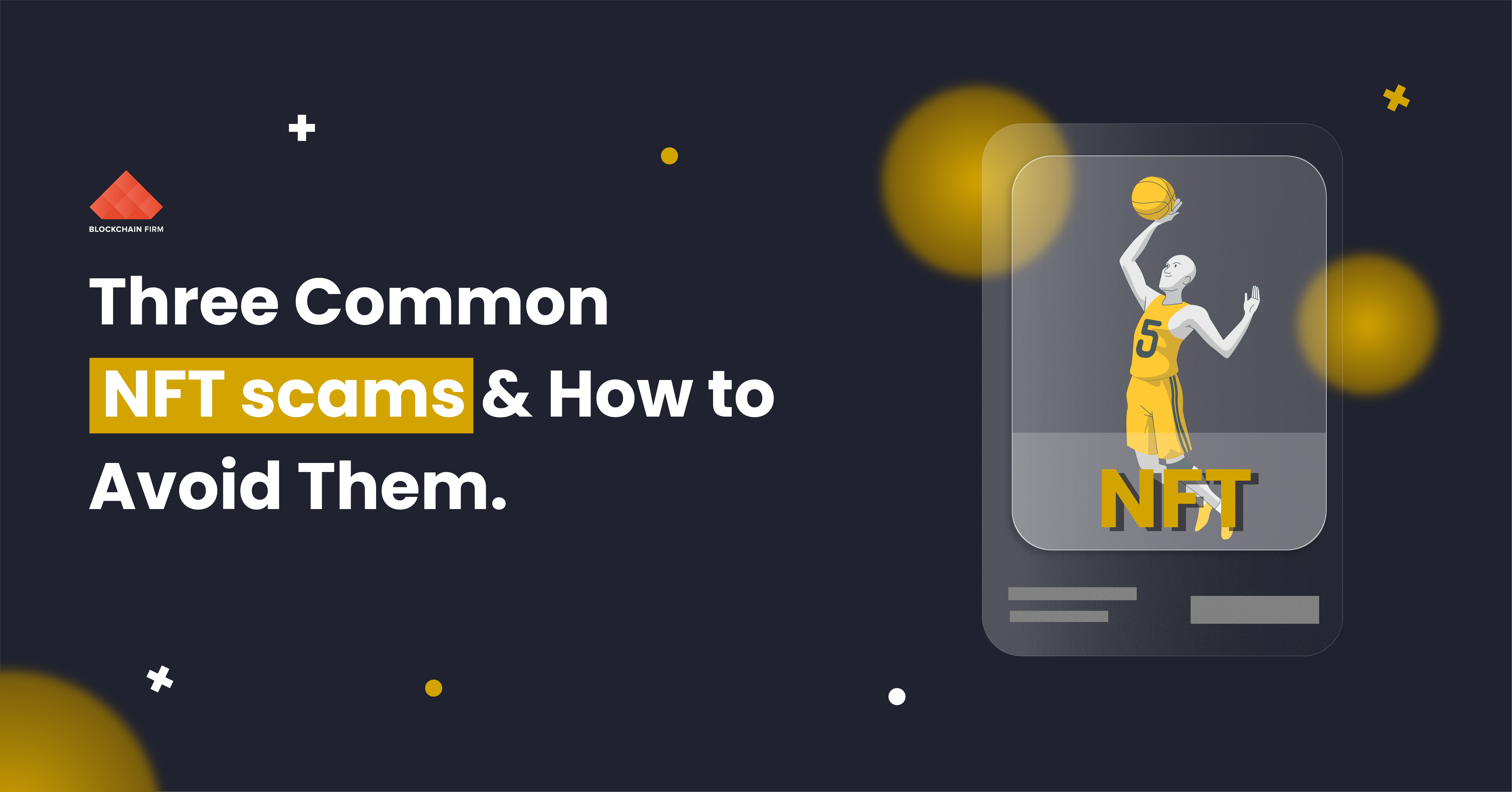 Chennai, Tamil Nadu, 2nd May 2022, ZEXPRWIRE, If you are someone who is involved in technology in any way, then by now, somebody would have probably asked you about Non-fungible token in the last few months. These hot new digital collectibles are witnessing millions of dollars in sales price and tons of social media chatter and news coverage. Supporters say that NFTs will redefine the way we purchase art, music, collectibles, and more. 
But with all business of buying and selling comes scams, and these blockchain-based items are no different. Every day, an NFT magnate moans that they are hoodwinked out of their own digital assets.
If you desperately want to enter this wild world of NFTs, to get out with your shirt intact, here is an article to avoid falling prey.
3 Common Scams To Watch:
Phishing Scam
Phishing scam in NFT involves fake advertisements through bogus websites that ask for users' personal information, such as the wallet's private key or security seed phrases. This is not only the way to attempt scams to obtain your security information. Fake NFT malicious pop-ups are also seen in Discord, telegram, and other public forums. 
Recently, MetaMask users were trapped in a phishing scam involving phony Ads that asked for their private key and 12-word security phrase. Once your wallet key is hacked, scammers will take control of your wallet and might misuse or delete all the NFT collection stored in it. 
How to avoid: You always need to be aware of ad banners on different websites which contain links. Never share or give your wallet a private key on suspicious pages or pop-ups. Hackers can create something like a "free NFT giveaway, drop your wallet address." Make sure you never share or give your wallet a private key on suspicious pages or pop-ups. Also, if some websites ask your 12-word seed phrase, it's a huge red flag. You need to avoid them at all costs. Remember, no one will ever ask you for your cryptocurrency wallet's seed phrase.
Pump-and-dumps Scam
Pump-and-dump schemes have become predictable in the NFT markets. These schemes refer to when a group of people buys NFTs; eventually, it drives the demand up. Once it is successful, the scammers sell off when prices rise and leave other people with no assets. This attracts naive traders who believe that the price will increase or they have just landed a fantastic deal.
Some NFT users have faced accusations of pump-and-dump practices. For instance: Beeple's digital work faced accusations. Many publications allege that the buyer, who goes by the pseudonym of Metakovan, buys the work intending to finance a pump-and-dump scheme by involving their own token, 
How to Avoid: It is always necessary to do your own research and stick to the basics. Check on the founding team; are they anonymous (red flag), or do they have any previous records? Are they active on their social media platforms? Are they discussing the utility of the NFT? Always review the contact information of the creator and the transaction history of the NFT. Transactions that center around one date could indicate a pump and dump scheme.
Counterfeit or plagiarized NFTs
These counterfeit NFTs happen when a scammer loots an artist's work and uploads it to the marketplace, where they list all the fake works for auction. Unfortunately, the asset purchased by the users may become valueless once the community finds out what it is up to, and there's no way to get your money back.
 How to Avoid: Before buying an NFT in the marketplace, do your own research to verify the artwork you are bidding on. Look for a verified artist account in the marketplace. Also, check the artist's Discord and ask him or her whether they made this artwork into an NFT. This act might save you a lot of money. 
When asked about the NFT scams and tips to avoid them with the Crypto expert " Salman Parcy (Global Branding & Business Development Head at  Blockchain Firm) " He said, "Despite the increase in NFTs, the celebrity-fueled mania surrounding the space has also invited scammers. We need to keep out the unethical parties and the manipulators from the space. The brand of Non-fungible token is more valuable than the NFT itself. So to avoid scams, you will need to consider a few things before you own them.
Keep your private keys private
Boost your online security
Do enough research before investing
Always double-check the NFT project price
He also shared how NFTs can boost your SMEs now and in the future and why one should explore these tokens is worth business owners' time.
Secure Funds: If you want to expand your business but lack in funds, then the easiest way to raise capital would be to create a thriving collection of NFTs related to your business and sell them to users.
Create loyalty cards: Digital NFT loyalty cards attract more customers. Whenever users visit your marketplace, they can scan the loyalty card to earn points that can be converted to rewards and discounts. 
Explore Metaverse: Hailed as the new internet, NFTs plays a crucial part in Metaverse, as they can be anything from collectibles to virtual clothes for your avatar or tickets for events within each Metaverse. 
Early Adopter: The gains will not be quick, but you will receive attention, and you can position yourself as a progressive business operator in the emerging market.
Start Your Journey With NFT Now 
Despite the early stages of the orb, there may be several bottlenecks you will encounter. Whether you are an NFT trader or want to boost up your SMEs with NFT, Approach a certified NFT development company that helps your digital work to grow in a democratic environment without depending upon hosting agents
The post NFTs Scam To Watch Out And Ways To Avoid Falling Victim appeared first on Zex PR Wire.