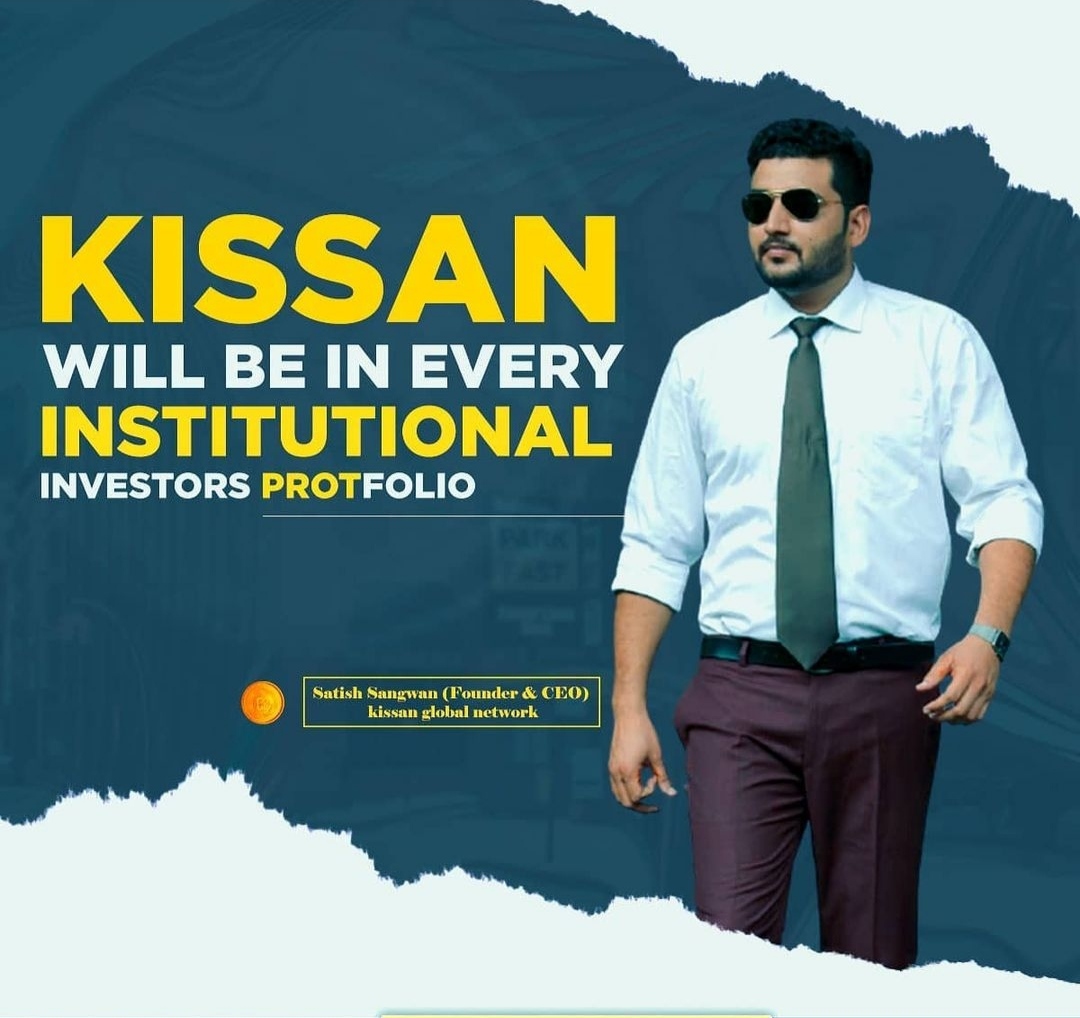 Satish Sangwan, Founder of KSN Token, says, "Cryptocurrency has taken public imagination by storm in the past two years. Its exchange rates with fiat currencies have fluctuated immensely, increased mechanisms for its purchase and usage have been adopted, and governments have taken an increasing interest in its activity and potential regulation."
Chandigarh, Punjab, He is an entrepreneur and founder of KSN Group, and by putting all his blood, sweat and tears, he managed to join more than 20000 kissans with him and which will soon be an army of over 2 lakh Kissan in his KSN Token group, which is a huge achievement.
Satish Sangwan is also an ordinary young man who believes in hard work and created his image as a proud Kissan son. Satish belongs to Rajgarh, a small town in Rajasthan. He was pursuing his career in farming just like his other family members, but he intended to develop the agriculture sector to whole another level. He planned to uplift the agriculture sector into digital currencies for the betterment and brighter future of Kissan.
Satish has been working in the field of Agriculture and IT for a very long time and has immense knowledge of both. He always wanted to connect the agriculture sector with IT. Using his experience and gains, Satish decided to introduce Kissan's to a digital platform and make them enter the world of cryptocurrencies. Two years ago, he established 'Kissan Token' in the crypto market. He created a group Named KSN (Kissan Global Network) Token, which will give a new ray of hope to Kissan and the young generation to invest and trade in the agro-industrial market.
Satish is quite familiar with the banking and crypto world, which arouse his interest in launching Kissan Token in the market. He is a successful IT field specialist who works in the IT sector along with agriculture & Cryptocurrency. He is a social worker and works for the welfare of Kissan and encourages them to invest and be a part of the KSN ( Kisan Global Network) Token group and make the agricultural sector reach heights.
He established Kissan Token but the struggle behind the success is worth mentioning. 
Satish life was no less than a rollercoaster ride as he faced ample obstacles and various issues at every different stage. At first, no one appreciated his idea of Kissan Token, but somehow he managed to lead ahead. Then he failed even to find any of the investors for his project. Also, he was unsuccessful in finding any of the productive opportunities in his village. He thought of sacrificing his family and hometown behind in proportion to make Kissan Token a big name in the world of Cryptocurrency, and he shifted to another city.
Satish moved to Chandigarh by taking all his savings and profits he earned through his farming and agricultural sector. He managed to invest and start his project through all his savings. Also, with the help of his friends, he initiated some investment, who didn't leave his back in his most challenging time. The next step was to find a Blockchain company to lead his KSN project and handle the technical system to maintain it.
He began searching for popular Blockchain companies and tried contacting them. Still, he was shattered and got no positive response from any company he pitched and tried convincing end number of companies globally. However, the response was always disappointing, and no one gave him a fair chance, but still, he tried and never thought of giving up on his project.
Satish was motivated, and he continued his search. This time, he opted to look around in Chandigarh. He presented his project to many companies, but as it is said, 'handwork pays off' and managed to find an eminent Blockchain company GNI Soft Solutions Located in located in Chandigarh and Abohar. Satish crossed the last hurdle, and the KSN Token project developed massively in the world of Cryptocurrency.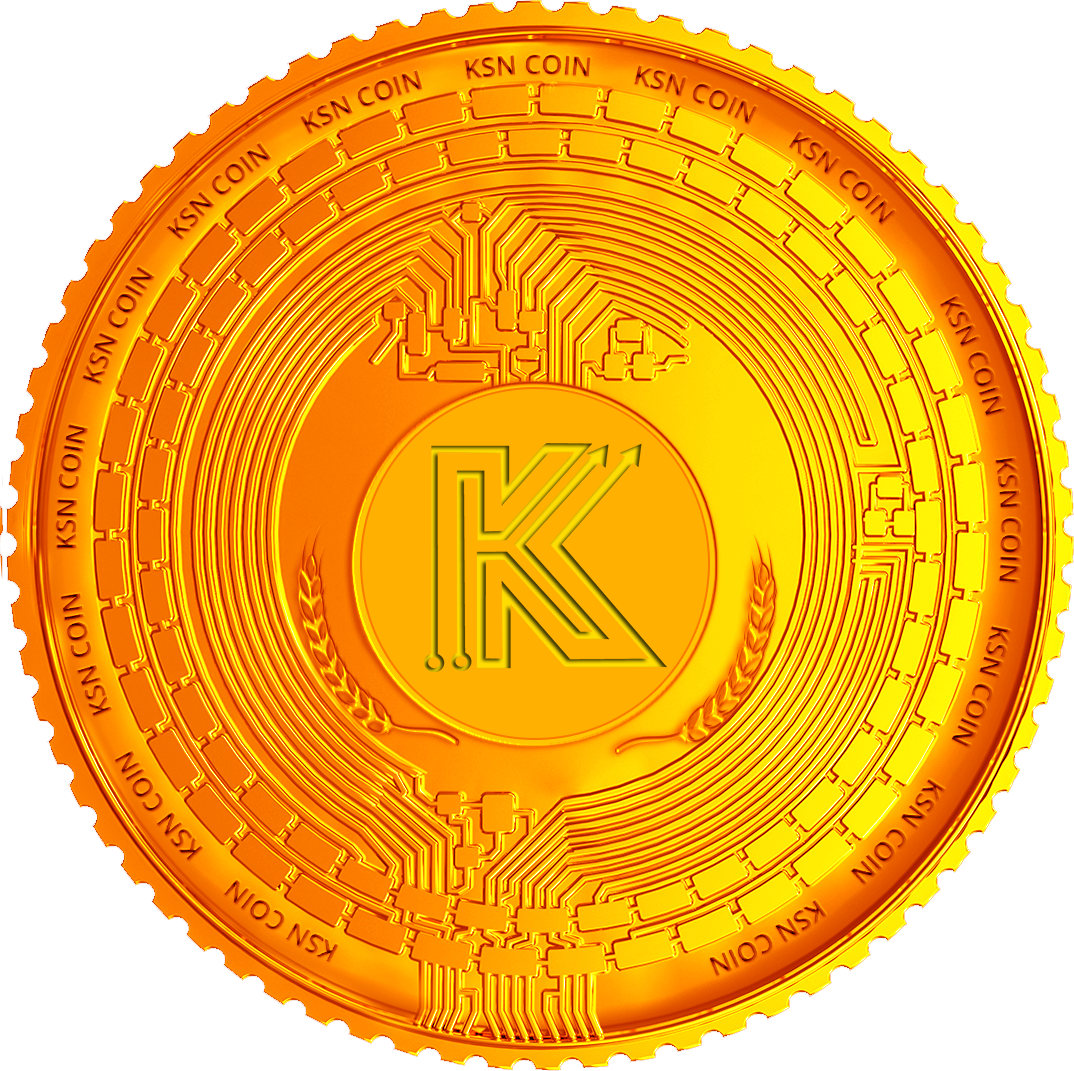 –Let's talk about Satish's strategies he planned to develop KSN Token in the market and also his further plans
Q. 3. 2020:
Concept Design
Technical Specification
KSN Prototype
Strategic Plan
Q. 1. 2021:
Released Technical
Whitepaper
Legal Structure
Social Media
Q. 2. 2021:
Version 2 of Whitepaper
released
Private Token Sale Begins
Q. 3. 2021:
Private Token Sale Live
Q. 4. 2021:
Redesign Of Website
goes live
Public Sale Start
Q. 1. 2022:
Kissan Unique NFT
Creation Start
Token List On Pancake Swap
Kissan Multi Crypto Wallet
Creation Start
Q. 2. 2022:
Listed on DEX TRADE exchange
Kissan Agriculture Base
Metaverse Game
Creation Start
Q. 3. 2022:
Listed on Coin Market Cap
Listed on CoinGecko
Kissan Agriculture Base
Ksn List On More Exchange
Kissan Multi Crypto Wallet
Launch
Q. 4. 2022:
Charity Events Start
Quarterly
Kissan Unique NFT
Launch
Metaverse Game Launch
Q. 1. 2023:
Structure design of KissanX
Exchange
Charity Events
Ksn list on more exchange
Testing Of Kissanx Exchange
Q. 2. 2023:
Organic production team
management
KissanX Exchange launch
Q. 3. 2023:
Self kissan blockchain
Organic research center &
laboratory
Organic production training
for kissan @ free of cost
Building organic production
team zone wise
Satish Sangwan was capable of turning his dream into reality. He is now a proud Kissan's son who made his name in the world of Cryptocurrency by inventing Kissan Token as a leading crypto asset for every Kissan. He is leading in IT, representing his KSN Token worldwide, and encouraging more and more Kissan to be a part of his network.