Genius X, a business accelerator for fully-vetted, early-stage blockchain startups, is thrilled to announce the launch of the first KYC-compliant, smart contract-based platform for token sales on Cardano.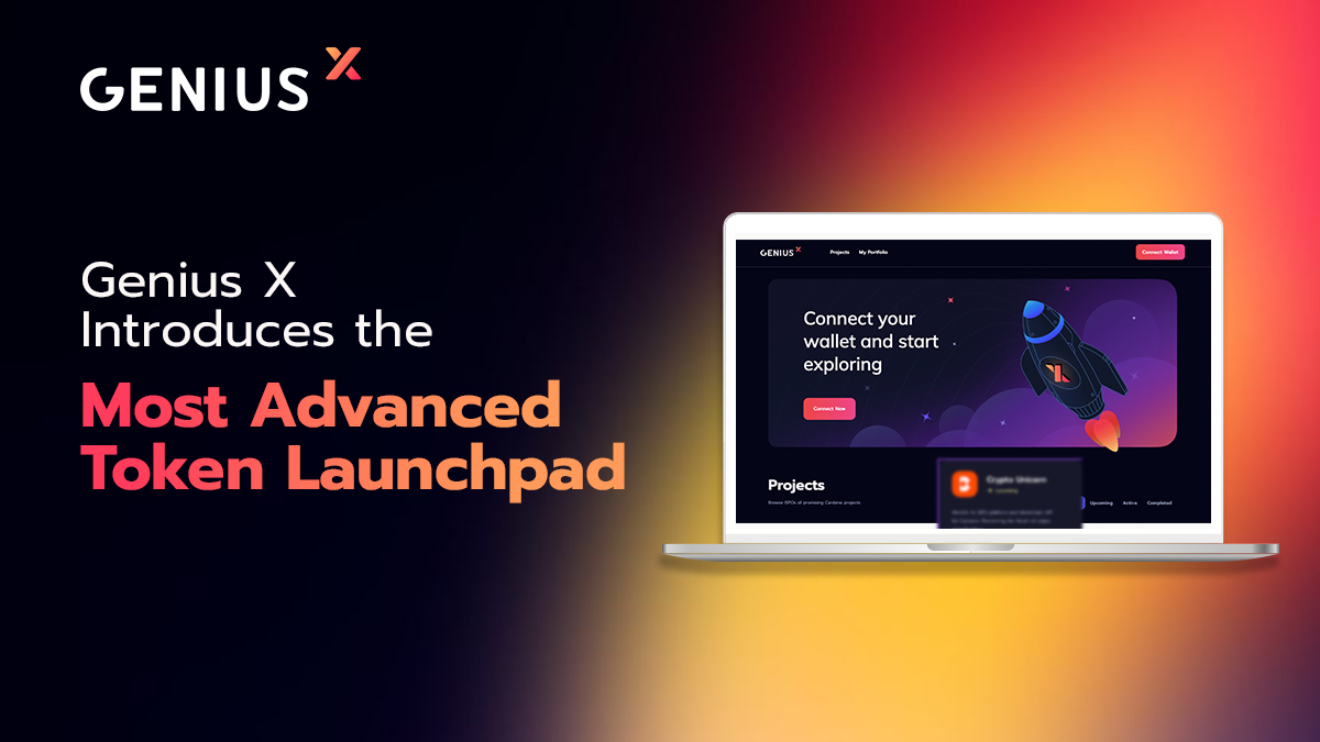 Gone are the days when ICOs used to rule the crypto world to help blockchain start-ups raise funds. The fundamental advances in blockchain technology led to the creation of the Genius X Launchpad (part of the Genius X ecosystem) which intends to make a token distribution to raise funds as straightforward as possible, since it is a trustless system governed by smart contracts.
The first token to be launched on Genius X Launchpad will be $GENS, Genius Yield's native token. The all-encompassing DeFi platform based on Cardano known as Genius Yield combines a concentrated liquidity DEX (also known as "Genius DEX") with an automated yield optimizer.
Through Genius X's tiered staking and reward NFT programs, the platform will encourage and reward its most devoted users. The launchpad is an essential part of the Genius X ecosystem dedicated to providing the most promising opportunities to investors.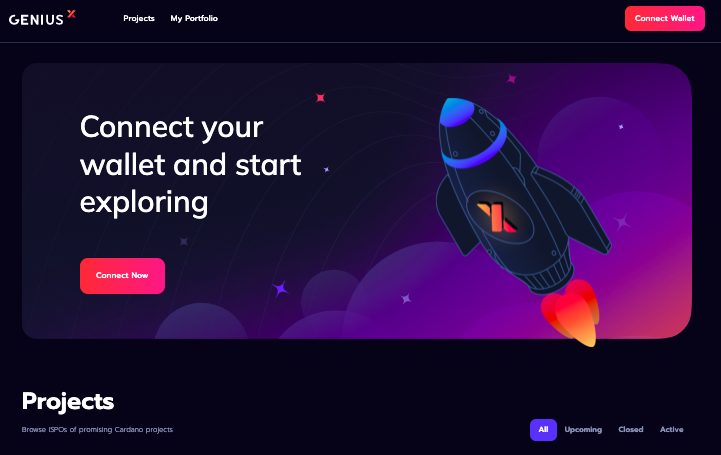 Why acquire tokens via the Genius X Launchpad?
There are plenty of reasons why investors should choose Genius X to find projects for early investment opportunities:
Smart contracts-based: It is the time for investors to feel safe while investing in blockchain-based startups as Genius X being smart contracts-based, ensures a trustless process. Trustless means everyone involved can agree on a single truth without the need for a central authority or for them to know or trust one another.
Successful testnet: Around 5000 testers participated in the Genius X Launchpad Testnet program, portraying that smart contracts have been adequately tested before deploying them on the mainnet.
Permits oversubscription: Participants will receive a portion of the tokens bought, plus a refund of the excess amount in ADA if they purchase more than the total supply allotted for the public sale. This structure offers greater flexibility and ensures that each member will receive at least a portion of the project's token distribution.
Regulatory-compliant: All the applications submitting their applications for Genius X Launchpad are subject to know-your-client (KYC) and anti-money laundering (AML) screening, which ensures that both investors and fund seekers are protected, and local regulations are followed.
Most secure funding platform: Since participant's funds are locked in a smart contract until the sale is carried out, the launchpad remains non-custodial. As a result, the Genius X Launchpad will be the Cardano blockchain's most secure token sales platform.
What's in it for Genius X stakers?
The platform will use a tiered staking structure with many advantages for token holders, using the native token of the Genius X ecosystem, $GENSX. The advantages include:
Tiered-staking structure: It offers stakers a 20% of the Genius X Launchpad fees, paid out in $GENSX plus guaranteed launchpad allocations for all tier-level stakers.
Increased allocations:  High-tiered stakers can earn increased maximum allocations.
Earn different tokens: Redistribution of a variety of tokens acquired through the Genius X accelerator program.
Governance: Users will gain voting power in Genius X Improvement Proposals (GIP).
NFT rewards: Users can unlock Genius X NFTs and participate in a lottery for an opportunity to win a powerful NFT.
About Genius X
Genius X is a business accelerator and launchpad for fully-vetted, early-stage blockchain startups. Our mission is to create a more decentralized and inclusive future built by the brightest minds utilizing blockchain technology. The Genius X program helps ambitious founders turn their visions from startups into impactful and scalable solutions that add value by leveraging blockchain technology. We accelerate the most promising startups by providing advisory support in areas such as marketing, business strategy, token design, and fundraising, giving them the edge to become successful.
ADA Holders can check out the ongoing Multi-Token ISPO and the Genius X Launchpad:
– Participation in the Multi-Token ISPO unlocks access to selected projects in the Genius X Accelerator Program. The Multi-Token Initial Stake Pool Offering (ISPO) is the first of its kind, furthering the innovation of the ISPO model by easing access to the tokens of multiple projects instead of a single project.
– The Genius X Launchpad is the most advanced smart contract-based Launchpad on Cardano and provides a seamless way for investors to safely participate in early-stage project funding, and achieve a maximum potential return for their involvement.  The Genius X Launchpad's operations for token sales are handled by a smart contract, allowing for oversubscription on sales with any unused ADA being automatically refunded to each user's wallet.
Media Contacts
Company Name: Genius Yield
Email Id: [email protected]
Company Website: https://www.genius-x.co/