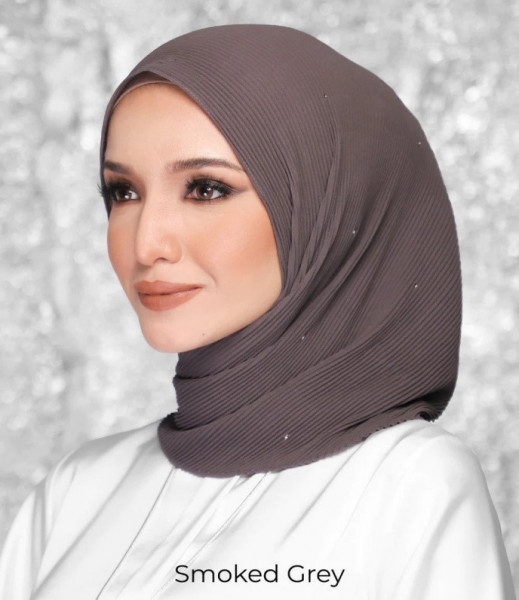 Bangsar, Selangor, Malaysia, 19th Oct 2022, CARMELITA is an online store for headscarves, shawls, and related products. In the latest development, the platform has launched a new range of Tudung Shawl Collection. It comes with 100 vibrant colours that give a fantastic look to a carrier. 
The online platform of CARMELITA has emerged as a place where modest fashion meets chic and total elegance. The company is introducing their newly launched Pleated Scarves, Shawls and Tudung in more than 100 Colors to maintain their quality and purpose. CARMELITA's Pleated Scarves, Shawls, and Tudung are uniquely crafted to enhance women's elegance. 
In addition, a game-changing collection of printed shawls and scarves has been exclusively made for Alpha women to showcase the versatility of its products. It has been beautifully designed and carefully crafted by their creative designers. The company guarantees elegance and glamour for every fantastic figure with its new collection. 
It includes the following products:
ELLA-PRINTED CHIFFON: A collection of blooming florals that have inspired today's beloved lines. It's a treat for all ladies' beautiful and courageous journeys. Each piece is customized in limited pieces only.
ABBY SCARVES: Made to ease the consumer's life and loved by many on-the-go ladies. With advanced technology and a passion for pleats, it offers its ABBY SCARVES in 21 new colours.
Consequently, the collection of Pleated scarves, shawls and Tudungs offered by Carmelita has become their local and global Alpha-Women identity from the royalties, celebrities, and thriving career women.
About Carmelita 
The company is a Malaysia-based clothing brand that provides a vast collection of apparel for everyday wear, from business attire to the right outfit for the next holiday. It operates on an online platform. The products provided by Carmelita are known to be distinctive, luxe, and easy to handle. With the bit of time, one must get ready, Carmelita caters to all the needs of its clients. Recently, Carmelita introduced the Tudung shawl collection with unique, vibrant colours.
People can get inspired by the rich heritage and contemporary in the company's Modest Wear Series. Its ultra-fine pleats every luxurious detail to life. Customers can experience an elevated height of Modesty with Carmelita.
For further information, visit https://carmelita.com.my/
Media Contact
Organization: Carmelitaco Sdn Bhd
Contact Person: Carmelita
Email: [email protected]
Phone: 03 8959 7491
Website: https://carmelita.com.my/collections/pleated-scarves
City: bangsar
State: Selangor
Country: Malaysia
The post Carmelita launches a new range of Tudung shawl collections in the market. appeared first on King Newswire.

Information contained on this page is provided by an independent third-party content provider. eTrendystock make no warranties or representations in connection therewith. If you are affiliated with this page and would like it removed please contact [email protected]