After San Francisco decriminalized psychedelics in 2022, following Oakland in 2019, Bliss Mushrooms continues to release new products in the market.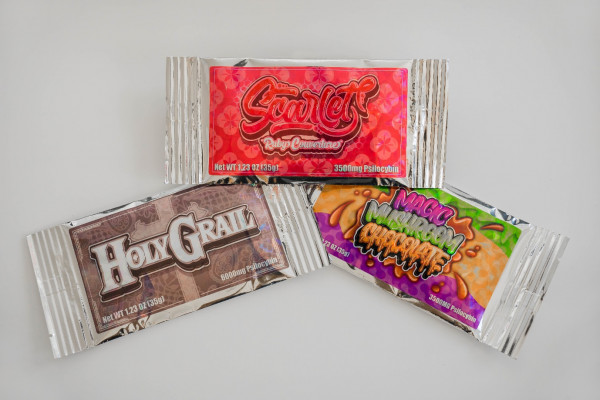 Oakland, California, United States, 4th Oct 2022 – Bliss Mushrooms is an Oakland-owned and operated luxury psychedelic company. In a recent development, the company announced the maintenance of its production of psychedelic products. After San Francisco decriminalized psychedelics in 2022, following Oakland in 2019, Bliss Mushrooms continues to release new developments in the market.
The company is vertically integrated and provides ultra-high quality psilocybin products that are vegan, gluten-free, Non-GMO, and Fairtrade in a relatively new psychedelic industry. In a short time, the team of Bliss Mushrooms has become one of the fastest-growing brands in psychedelics, with plans to add to their line of innovative products continuously. 
In addition, all Bliss Mushrooms products are lab tested to promote harm reduction and ensure consistency. The company also works with sex workers and veterans to help heal trauma. Bliss Mushrooms generated community-based services and gave back to the inner city.
Furthermore, Bliss Mushrooms provides Microdosing through its chocolates and other products. Microdosing involves taking roughly one-tenth the "trip" dose of a psychedelic drug, an amount too little to trigger hallucination but enough to sharpen the mind. 
Microdosing offered by Bliss Mushroom provides further benefits to its consumers:
Increased physical energy,
Improved Stamina
Emotional Balance
Better problem-solving skills.
Moreover, it can also help to treat conditions such as anxiety, athletic performance, creativity, depression, bipolar disorder, and Procrastination. 
Bliss Mushroom has also launched exotic edibles such as Ruby couverture, Belgian gold chocolate, and a high-dose magic mushroom milk chocolate candy bar in the latest progress. The company is endorsed by social media influencers such as Dani Banks, Octobooty, and Freeway Ricky Ross.
It recommends its buyers and consumers of psychedelics join the Bliss Mushroom community as it brings the Bliss experience throughout California and beyond.
Intending buyers and psychedelic enthusiasts must visit the website to shop for their products.
Media Contact
Organization: Bliss Mushrooms
Contact Person: Media Relations
Email: [email protected]
Website: https://blissmushrooms.com/
City: Oakland
State: California
Country: United States
The post Bliss Mushroom continues to release new psychedelic products in Oakland. appeared first on King Newswire.

Information contained on this page is provided by an independent third-party content provider. eTrendystock make no warranties or representations in connection therewith. If you are affiliated with this page and would like it removed please contact [email protected]